We back with another #WordOnTheStreetz.
So the #
WordOnTheStreetz
right now is Gillie Da Kid is challenging Soulja Boy to a $1 million boxing match up. SB and Gillie been going at each other on twitter for a while now, but the beef just intensified.
The word right now is celebrity boxing promoter Damon Feldman is trying to settle the dispute by arranging a million dollar fight between the two. If they accept the winner gets $750K while the loser gets $250K. Gillie has already signed the contract and is now waiting for Soulja Boy to do the same.
"I was gonna beat the breaks off you for free, but now I'm getting a check,"
said Gillie.
"This is the easiest money I ever got in my life."

According to sources the beef between the two trash rappers all started when Gillie trolled Soulja Boy on twitter about flashing fake cash. SB got mad and decided to respond.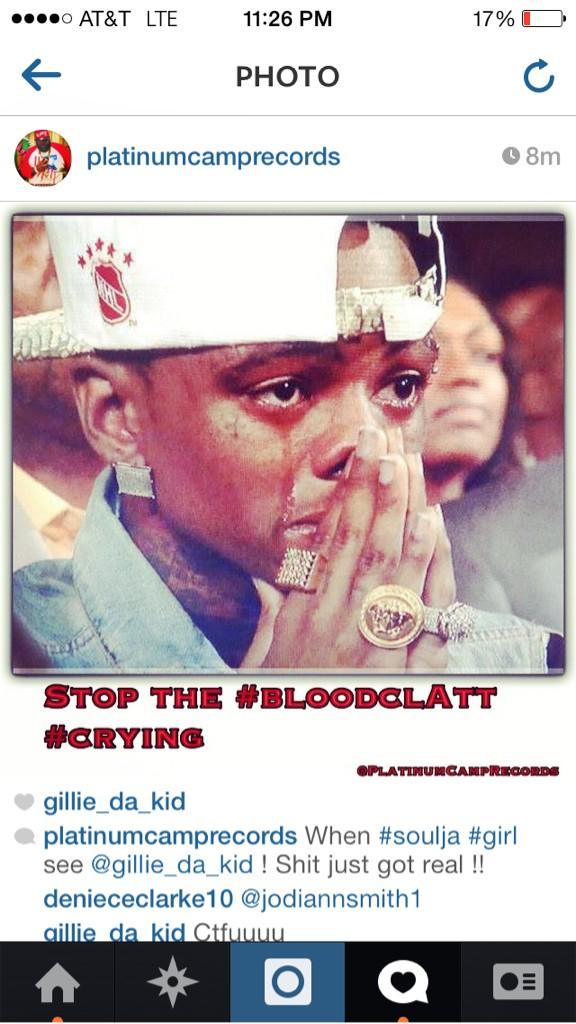 Soulja Boy in the video below says he doesn't plan on fighting Gillie in a celebrity boxing match because he doesn't need the money, but he did say he'll do it for free in the streets.
What y'all think, should Soulja Boy get in the ring with Gillie? We know they both need the money.
That's the
Word On The Streetz.
If you got more words for us send as an email at
mtebizness@gmail.com
with the ash tag (#WordOnTheStreetz) you'll be credited as the source.
Via
TI50